Medical Textiles
Aran Biomedical has considerable experience in the design and manufacturing of implantable textile constructs, either as a finished medical device or a component thereof. We have a track record of delivering competitive functionality, using proprietary processing techniques with customized equipment. Through the selection of an appropriate biomaterial grade, fibre specifications and knit structure, the required properties can be simultaneously achieved for optimized clinical performance, specific to the indication for use.
Our state-of-the-art, digitally controlled machines facilitate variable design structures, with unparalleled tolerance and precision.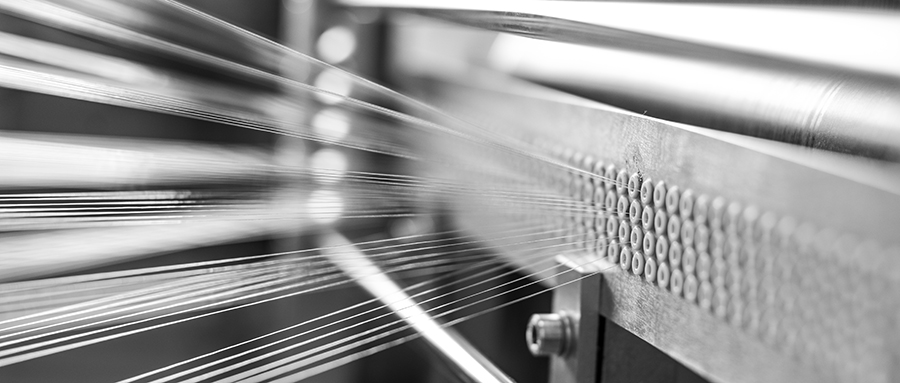 Our processing capabilities for biomedical textiles include:
Knitting (Flat & Tubular)
Braiding
Weaving (Flat & Tubular)
Embroidery & Sewing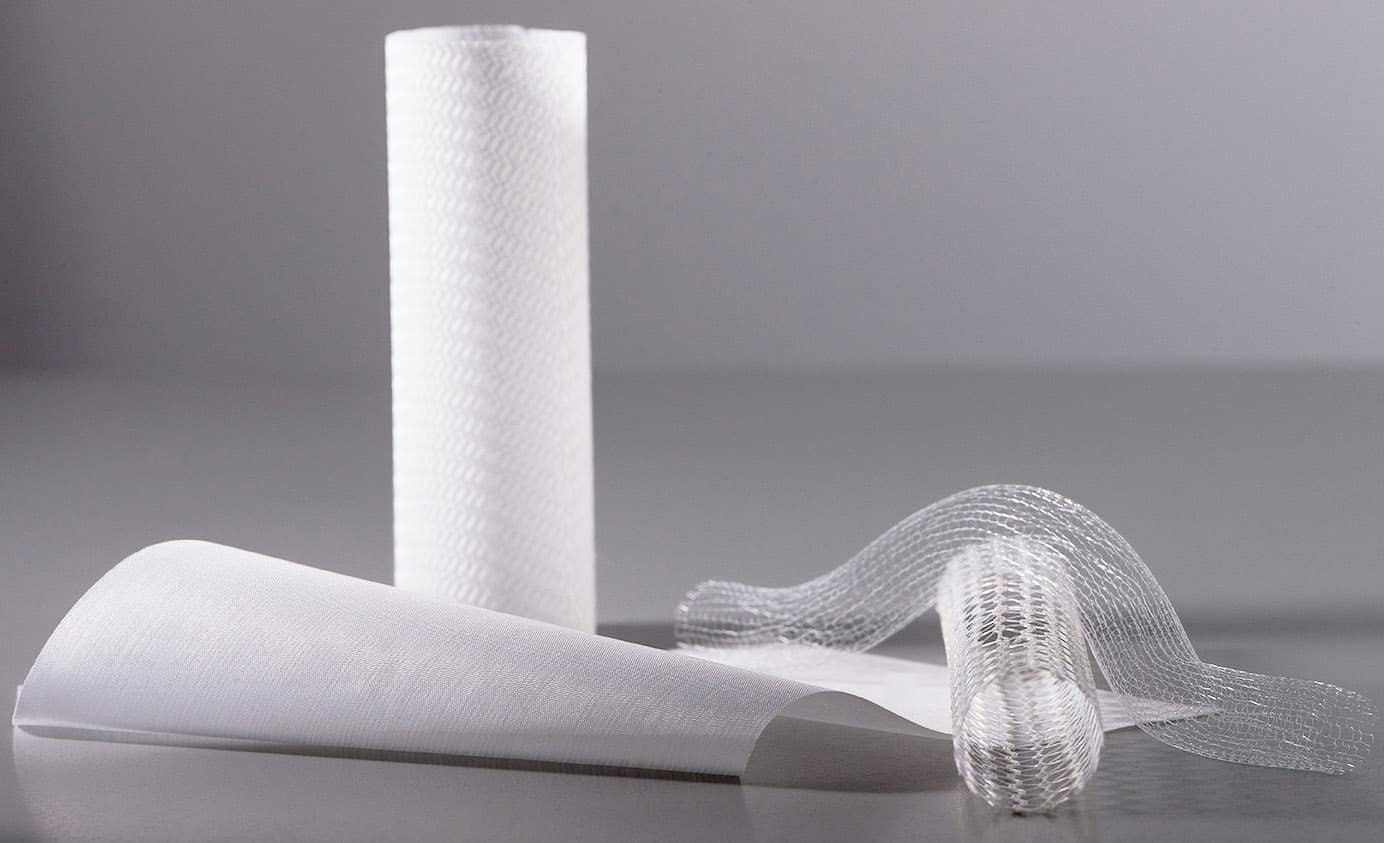 Textile Shape Forming
Proprietary post-processing techniques improve both the form and function of our implantable textile constructs, enabling characteristics which serve to differentiate resulting products from our competitors:
Shape set 2D and 3D structures
Controlled elasticity, stiffness, and rigidity
Smooth surface finish for reduced tissue erosion
Higher strength-to-profile ratio
Modification of mechanical properties (e.g. delivery of isotropic properties where required)
Smooth cauterized edges contribute significantly to enhanced performance of these constructs in-vivo.
Additional conversion processes can also enable integration of multiple material forms, including medical textile and non-woven material combinations, such as nitinol wire, electrospun materials or microlayer films. Conveyor ovens for controlled drying, lamination, bonding and suturing are employed to create truly unique design solutions for complex components and finished devices.
Yarn Preparation
Aran Biomedical possesses in house yarn preparation and processing capabilities. The yarn can be split, twisted, warped and heat set, to achieve the desired final product requirements and specifications. This equipment and skill set in house facilitates short lead times for customers from receipt of yarn to initial prototype development.