Spinal Orthopaedic Solutions
Aran Biomedical's core technologies support a range of implantable solutions for spinal applications, from custom designed textiles to unique scaffold configurations, using both resorbable and non-resorbable materials.  Outlined below are just a few of these potential solutions.
Dynamic Spinal Stabilisation Band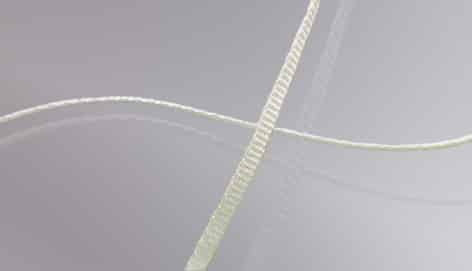 Spinal stabilisation bands custom designed using medical textile capabilities. There is a clear advantage to devices that can treat the spine to alleviate pain, while maintaining mobility.
During spinal decompression procedures, elements of the posterior tension band are removed, which can destabilize the spine. Dynamic spinal stabilization is intended to restore the posterior tension band (posterior support) without the need for spinal fusion.
Aran Biomedical can custom design medical textile bands and cords, which offer the requisite strength, flexibility and durability for these types of devices.
Biologic Containment Mesh
Resorbable mesh is used in a wide variety of applications, providing containment and support, or acting as a tissue scaffold to facilitate the healing process.
In the spinal procedures, resorbable mesh can be used to hold bone graft substitute and bone fragments in place. Tubular and flat mesh can be designed to accommodate these requirements with pore architecture, strength, and degradation profile tailored as appropriate.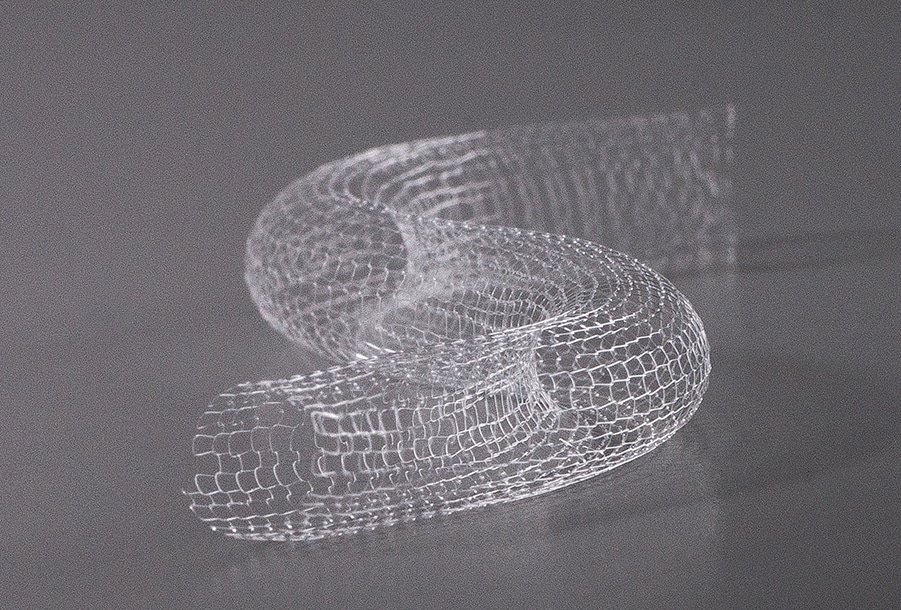 Resorbable Scaffold
Resorbable scaffolds can be custom designed to optimally facilitate the natural regeneration of tissue or bone.
Important considerations in scaffold design include:
Mechanical properties e.g. scaffold stiffness/ material modulus.
Degradation – rate of material resorption, in relation to regeneration rate of local tissue.
Pore architecture – selection of pore size and distribution appropriate to local cell type.