Advanced Braiding Solutions
Aran Biomedical offers both continuous reel-to-reel braiding and over mandrel braiding.  In addition to braiding of multifilament and monofilament polymeric yarns, Aran Biomedical also offers OEM wire braiding, specifically for the development of implantable devices and delivery systems.  Devices can be stand-alone components or attached to the distal end of catheters for short term interventional procedures.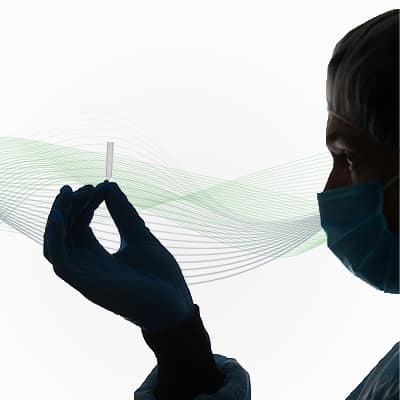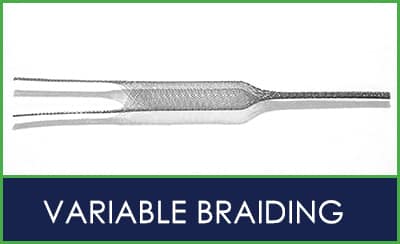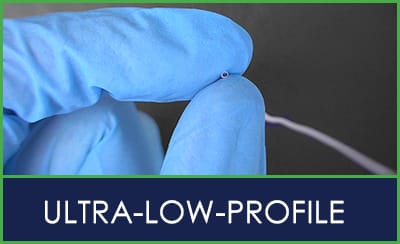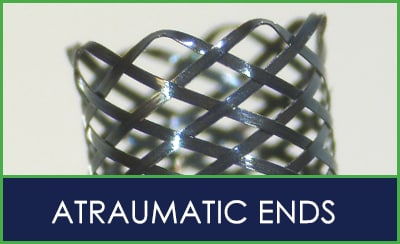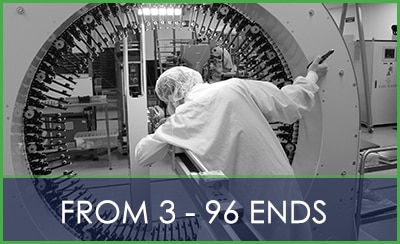 Wire Braiding
Aran offers advanced metal braiding solutions, working with a wide variety of input materials including nitinol, DFT Wire, Stainless Steel, Platinum and many more. Leveraging our relationships with local vendors, we are able to offer rapid prototyping, and our braiding centre of excellence allows for volume manufacturing. We also offer AF Testing, RF Testing, Laser Welding and Electropolishing solutions to compliment our capabilities.
Polymer Braiding
We have over 19 years experience of working with implantable polymers including Ultra High Molecular Weight Polyethylene (UHMWPE), Polypropylene (PP), Polyester (PET). Typical applications can include annuloplasty rings, ultra-thin implant membranes and high-strength sutures. We develop custom textile configurations to suit your requirements, drawing on our expertise to offer you the most suitable polymer braid.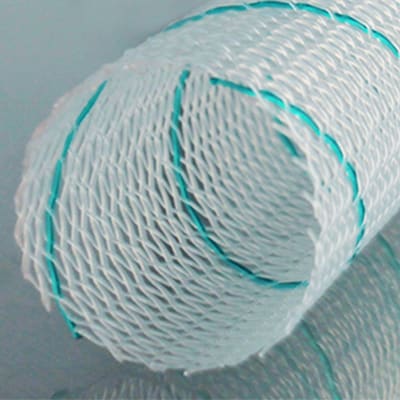 Coated Braids
At Aran, we pride ourselves on being a one-stop-shop for customers looking to accelerate their device development timeline. We offer a full suite of coating solutions to compliment our braiding, routinely working with polyurethane (PU), Silicone and other elastomeric biomaterials. This allows customers to reduce their supply chain and complete their development under one roof. To learn more about our dip and spray coating solutions, click here.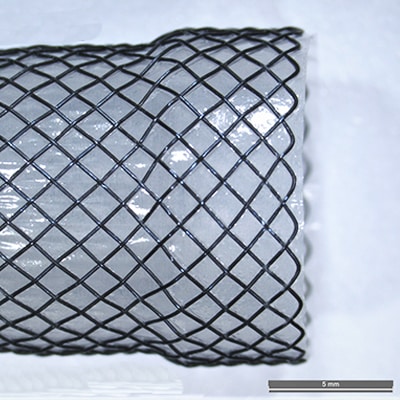 Post-Processing for Implantable Braids
Wire Welding of Braids is a process employed to either secure wire ends or facilitate subsequent braid assembly. In securing the ends, wires can be welded together and possibly secured to a marker band or looped to create an atraumatic end.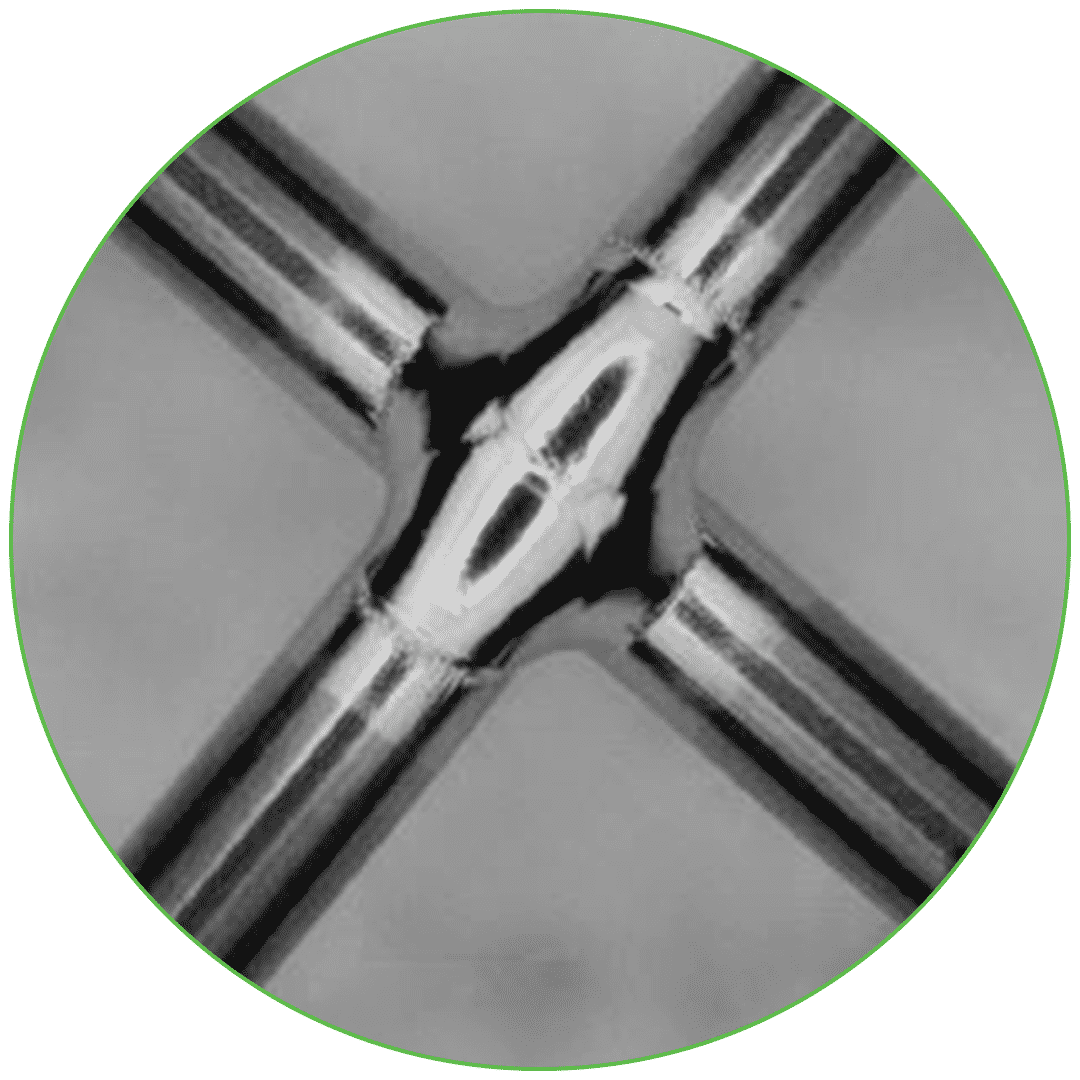 Electropolishing smooths and polishes the surface of metal braids, resulting in a microscopically featureless surface. This improves the functionality of the device, and most importantly, improves bio-compatibility, while reducing the risk of corrosion.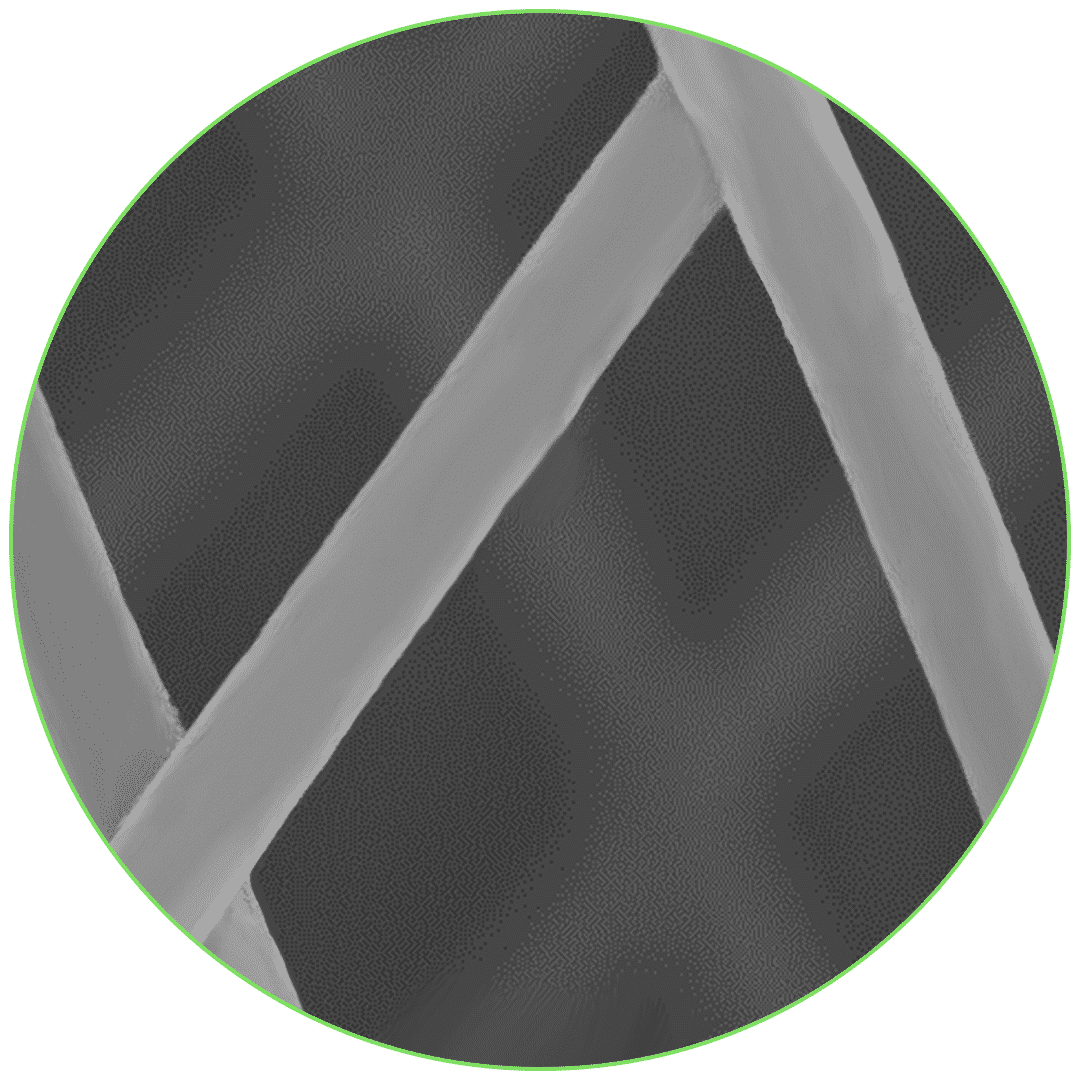 Secondary Shape Setting is a technique used to achieve more complex shapes, such as domes, discs and prolapsed designs. These dimensional changes, significantly alter the mechanical properties of the braid, which can help reduce implant migration for example.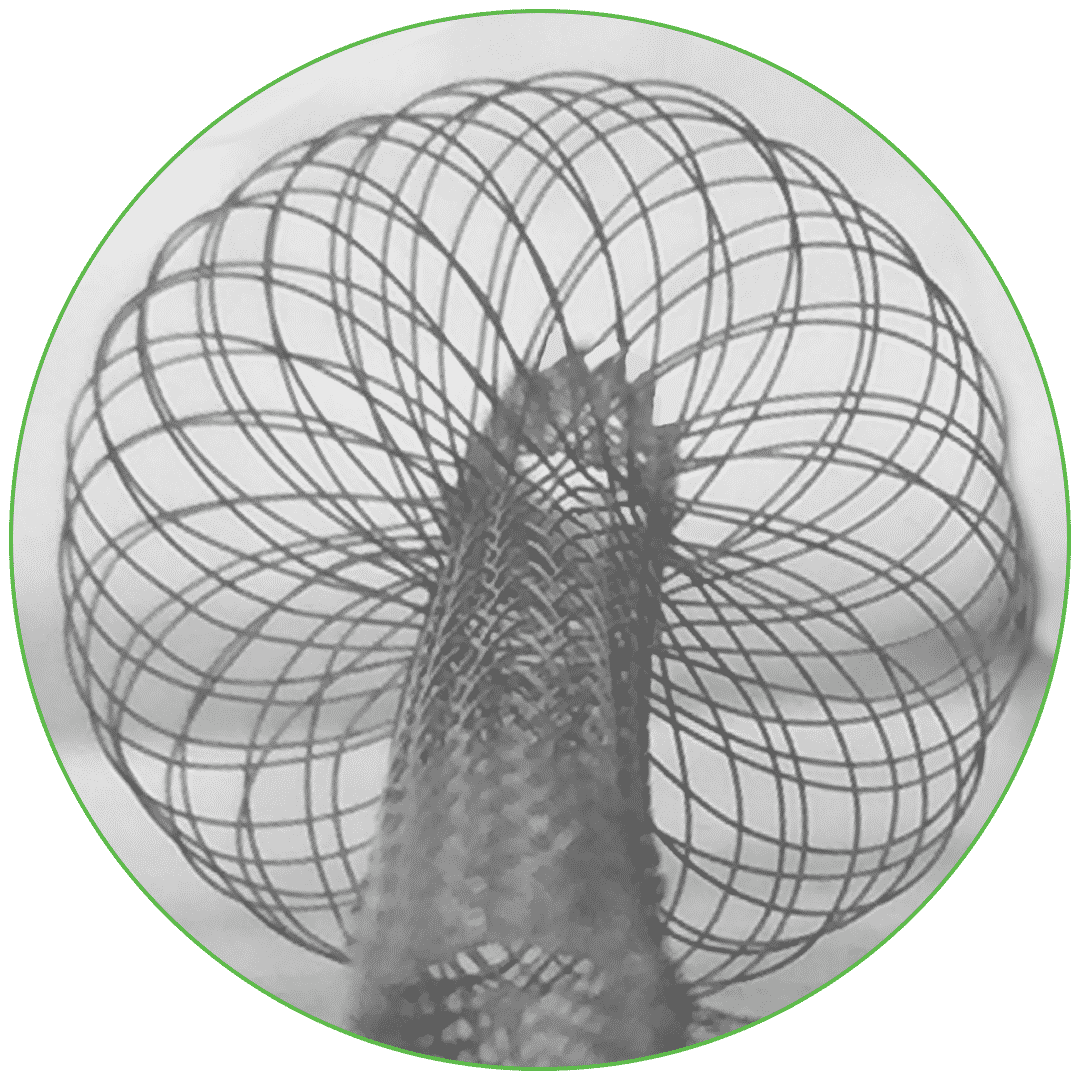 We offer a full range of Braid Characterisation capabilities in-house. This includes AF Testing, RF Testing and other characterisation techniques, ensuring your units meet your requirements when they leave our facility.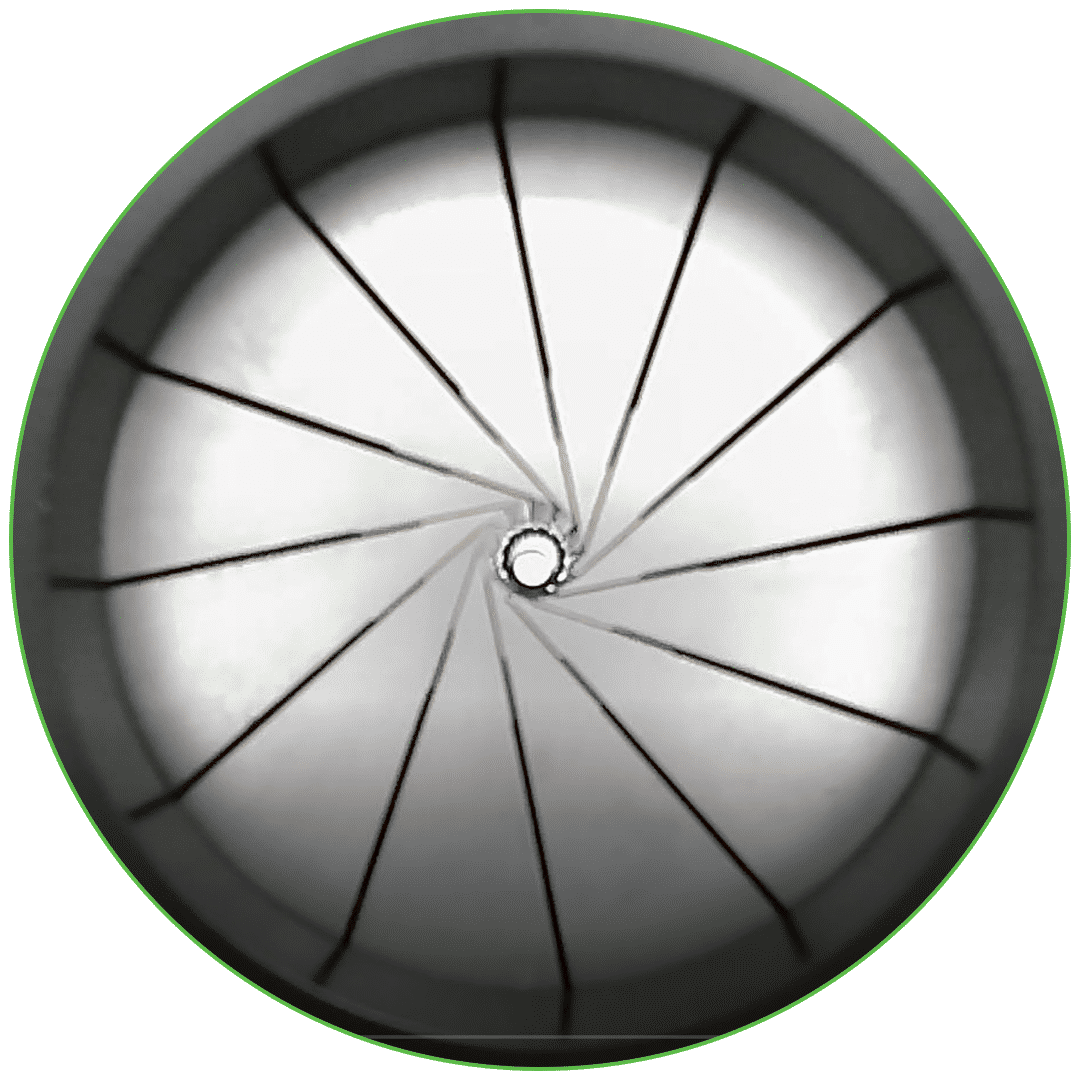 About Aran Biomedical
Aran Biomedical offers expert design and manufacturing solutions for implantable medical devices.  Our core technology portfolio and expertise deliver solutions that reduce profile and improve device performance.  We offer a full range of low-profile biomaterial coverings for implantable devices including custom development of low-profile implantable textiles, high-precision implant coating and PTFE frame encapsulation.  In addition, we provide advanced micro-wire braiding of implants and catheter tip components.  All of our equipment is software controlled for precision manufacturing, while we provide a suite of post processing capabilities to maximise device performance and assemble complex structures.



News & Events
Aran Biomedical will be exhibiting at MD&M West 2023 this February. MD&M West 2023 will take place from the 7th – 9th of February 2023, at the Anaheim Convention Center, Anaheim, CA. Aran Biomedical is now part of Integer Holdings Corporation, one of the largest medical device [...]
  ~ Acquisition brings highly differentiated, proprietary biomaterial technologies for implantable cardiovascular devices to enable our customers' innovation ~ Integer Holdings Corporation (NYSE: ITGR) announced the acquisition of Connemara Biomedical Holdings Teoranta, including its operating subsidiaries Aran Biomedical and Proxy Biomedical (collectively "Aran" or [...]
Euro PCR 2019 will take place from the 17th – 20th of May 2022, at Palais des Congrès, Paris, France. This is the official annual meeting of the European Association of Percutaneous Cardiovascular Interventions (EAPCI), attracting a global audience of medical professionals and [...]