Lowest Profile Implantable Textile Solutions
Transcatheter implant delivery and minimally invasive surgery continues to drive the need for lower device profiles. Where fabrics are concerned Aran Biomedical are pioneers in the field of extremely thin, custom designed, implantable medical fabrics.  These fabrics are implanted for a variety of indications, such as heart valve skirts, stent graft covers, device occlusion, embolic protection and hernia repair.  Aran Biomedical are able to achieve the thinnest fabrics, by using the latest, advanced medical grade yarns, along with sophisticated, customised, software controlled equipment.   In addition, our extensive knowledge of textile design and proprietary post-processing techniques help to further optimise fabrics to achieve the lowest profiles possible.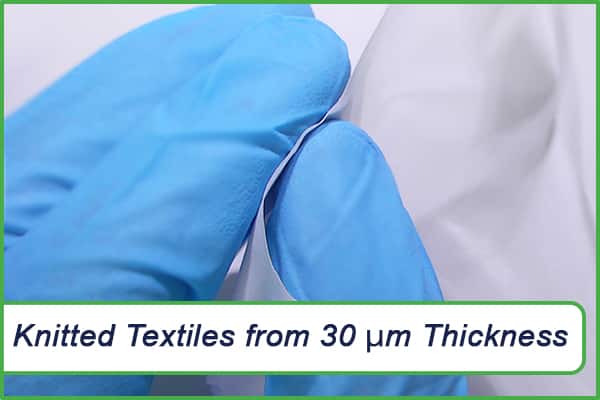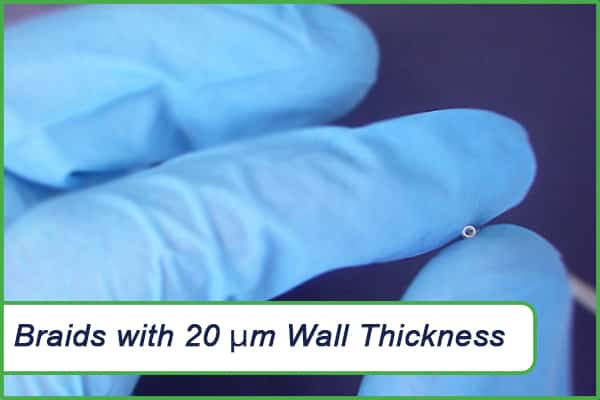 Lowest Profile Implantable Textiles
Aran Biomedical can produce extremely low profile implantable fabrics, as knitted, braided & woven configurations.  Textile solutions are tailored to the specific geometry of each implant, taking into account the mechanical forces that may be exerted on the fabric during crimping and deployment.   Extensive characterisation can be undertaken to verify performance, while multiple post processing capabilities are available to support fabric assembly and optimisation.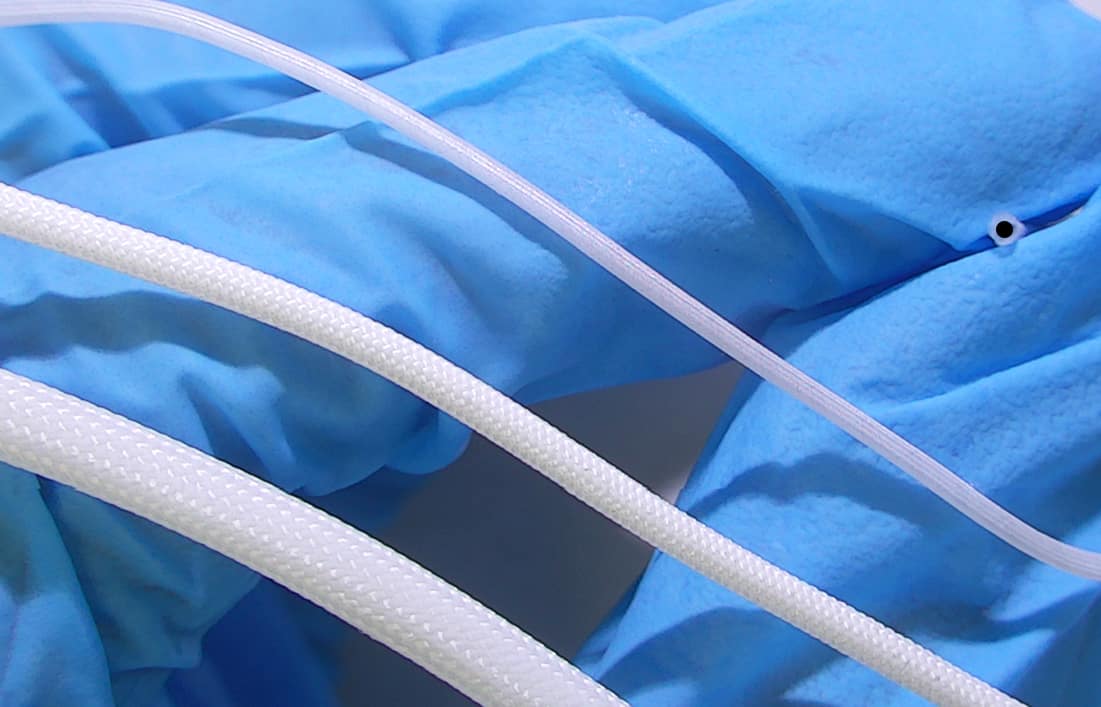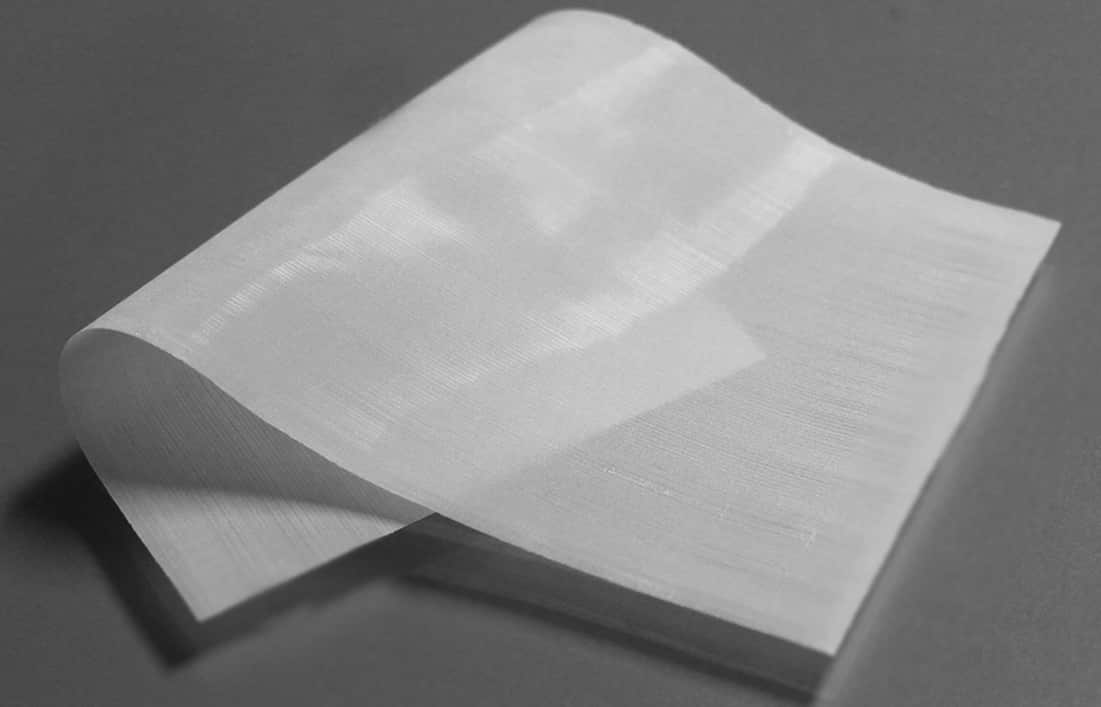 Medical Textiles Post Processing
Aran Biomedical can offer an additional proprietary post processing to significantly reduce fabric thickness. The implantable fabrics allow for a lower profile for minimally invasive delivery, a smoother, more atraumatic. surface finish and a higher strength-to-profile ratio.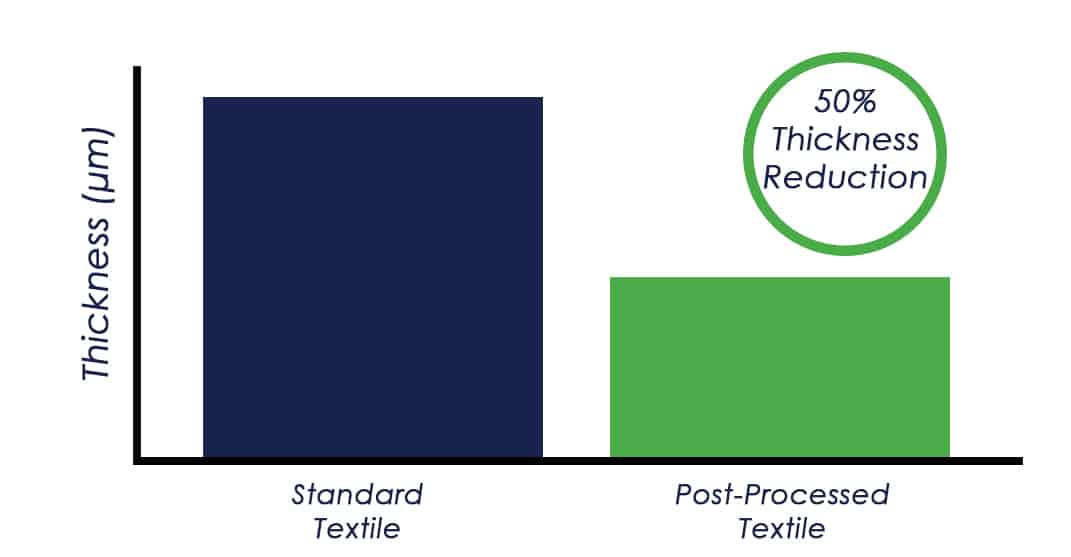 Aran's proprietary technology can be applied to a wide variety of materials, including absorbable polymers.  Profile reduction of up to 50% can be achieved on fabrics without negatively affecting the mechanical performance or flexibility of the fabric.  Our textile engineers work with our customers to establish the desired profile and performance criteria to meet all functional requirements.

Why work with Aran?
– Determine feasibility through proof-of-concept prototyping
– Develop the lowest profile textile solution that meets your design specifications
– Optimise the functional performance of your fabric
– Advance your next generation device with lower delivery sizes
– Transfer your existing commercial product manufacturing
– Accelerate your product development timeline