Fabric Finishing & Assembly
At Aran Biomedical we are considered experts in the development of medical textiles. For over eighteen years, we have been supplying fabrics as components & finished medical devices to medical device companies all over the world. We offer a full suite of knitting, braiding and weaving capabilities, and routinely work with implantable polymers & resorbable biomaterials.
At Aran, what differentiates us to our competitors is our extensive post-processing technologies and know-how. Where other manufacturers may supply a greige fabric or off-the-shelf-material, we are able to provide you with an implantable fabric in its final form, supporting your upstream assembly requirements and streamlining your supply chain.
Below, we have outlined the most common fabric finishing technologies we offer, and why companies use Aran as their preferred medical textile manufacturer.
Should you be at the beginning of your development project and unsure about which textile configuration is best suited to your application, you can learn more about each below.
Post-Processing and Finishing Techniques
Fabric Condensing
We offer a range of fabric condensing solutions, tailored to reduce fabric thickness by as much as 70%. Our proprietary process allows individual yarns to be compressed but not fused, enabling the fabric to stretch and conform as you'd expect. The technology has proven popular with devices and components requiring minimally invasive delivery. Condensed fabric has a smoother surface profile than non-condensed fabric.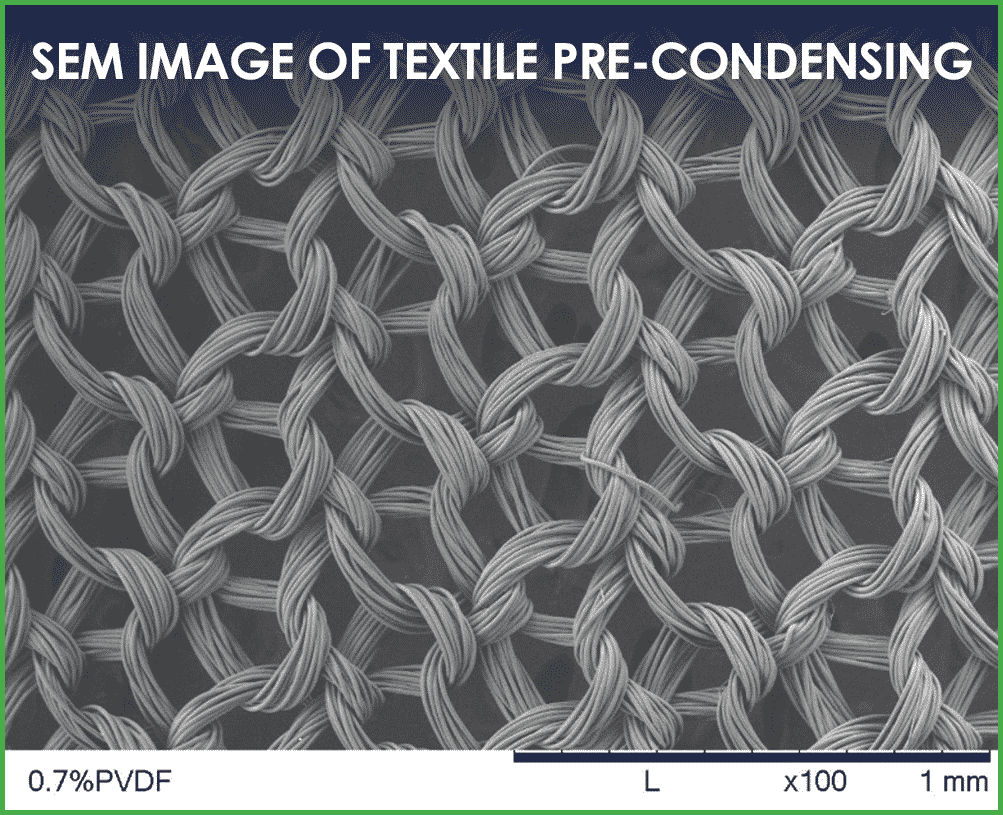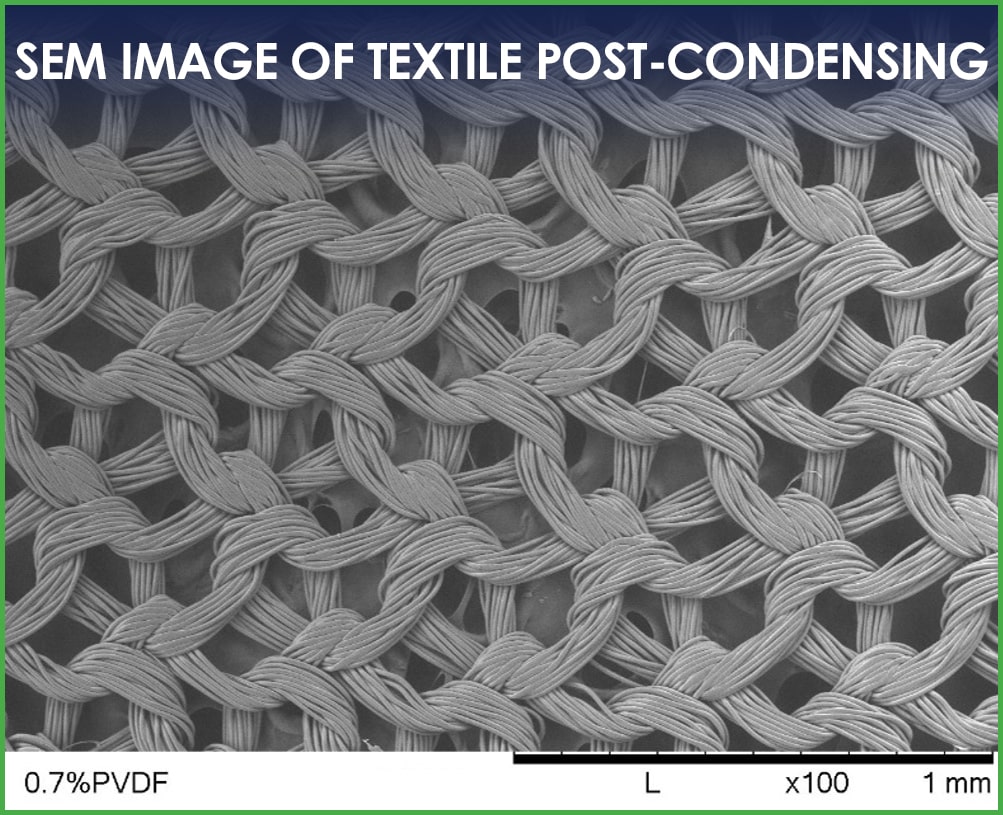 Shape-Forming/ Thermal Forming
This relates to shape setting a fabric in to a complex geometry or shape. Aran takes an otherwise flat or tubular construct and develops it in to a predefined shape using custom tooling and proprietary heat processes. Currently we can offer a construct of up to 76 mm (3 Inches) in the z direction.
Various shapes and constructs can be seen below.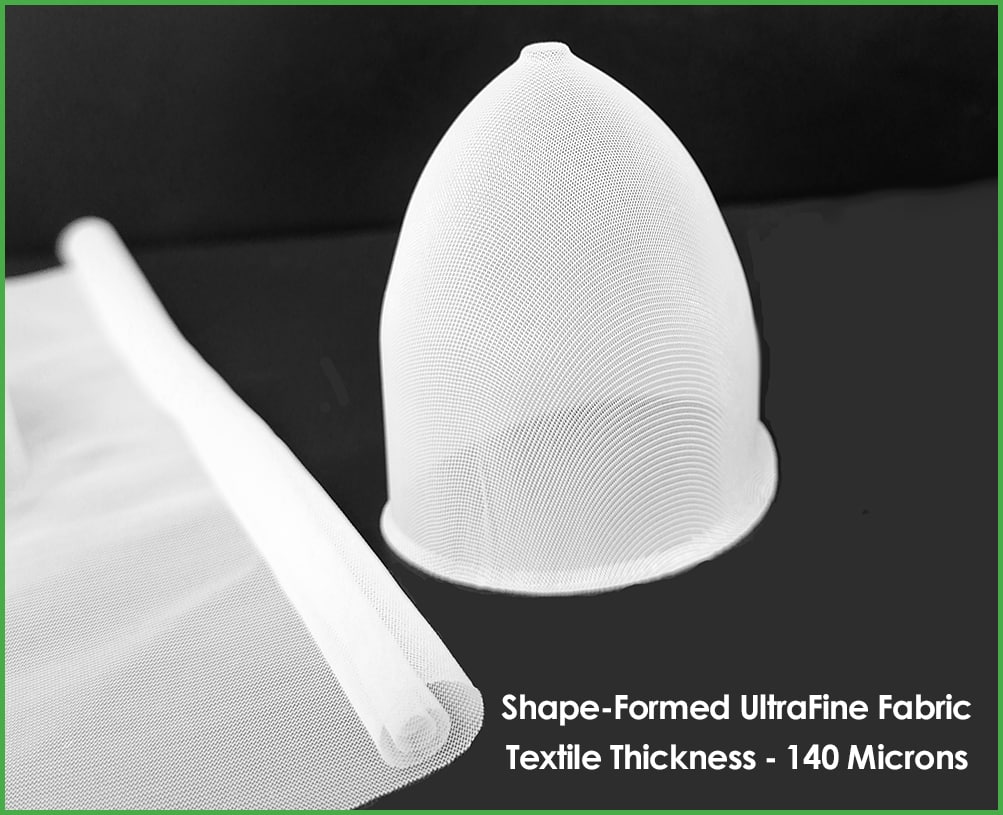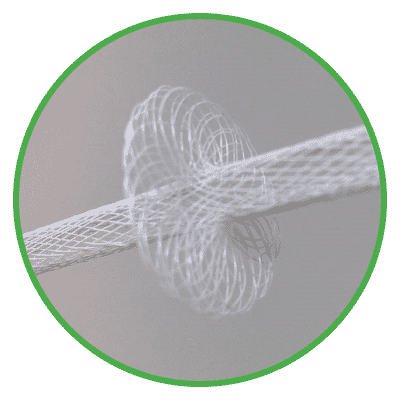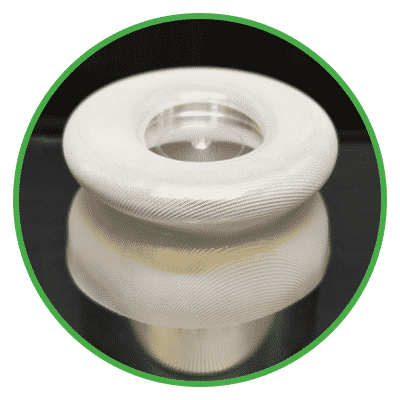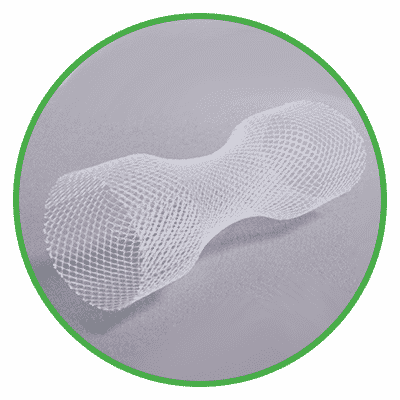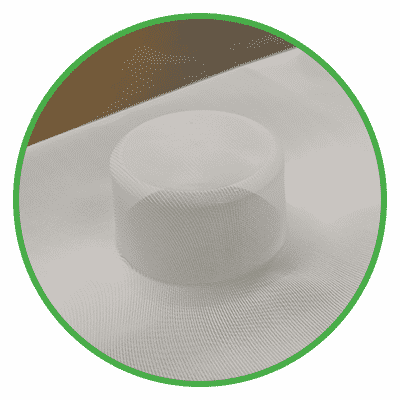 Ultrasonic Welding
Aran Biomedical utilises ultrasonic welding as a method of fusing implantable fabrics.  The tooling design focuses the ultrasonic energy to produce the desired melt zone, providing a precise and repeatable pattern. We can offer ultrasonic welding of complex shapes and geometries. Our expertise in this area allows us to apply ultrasonic welding to larger surface areas, differentiating us from our competitors. Our state-of-the-art equipment also allows for precision to a micron level.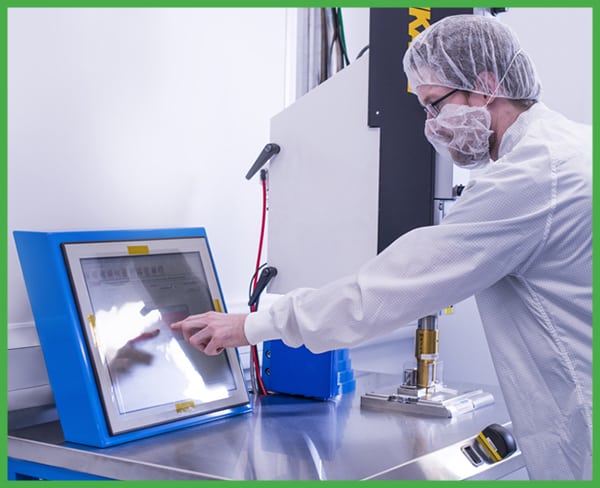 Embroidery
This is a secondary processing application that we use to impart different coloured yarns on to the fabric. This process is used to create indication or placement markings. This is most common is surgical meshes.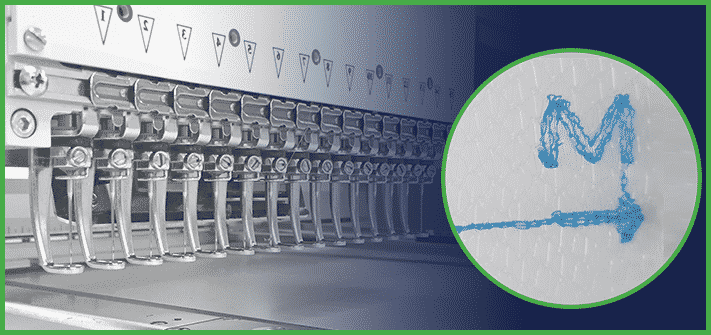 Micromachining & Laser Trimming
Aran Biomedical employs micro-machining to deliver high quality product finishing and feature integration.
Multi axis CAD-CAM controlled micro-machining offers the following processing capabilities:
Trimming
Micro-milling
Cauterising
Perforating
Surface texturing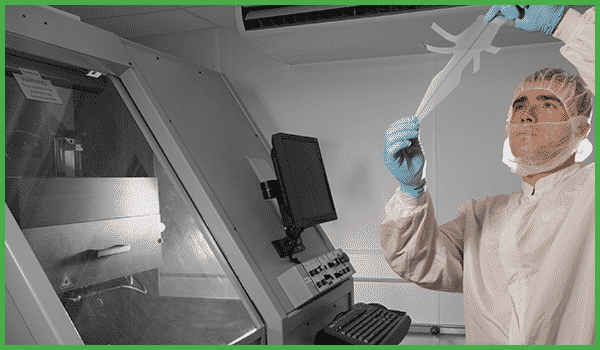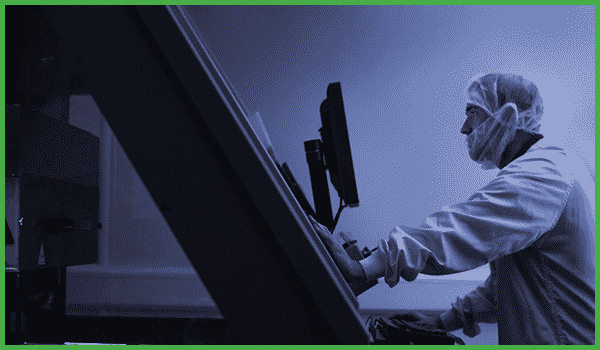 Composite Solutions
A composite solution is used to describe a combination of two or more of our technology groups, namely medical textile manufacturing, polymer & wire braiding and implant encapsulation. You can find some of the most common combinations below.
Textile Coating
Textile coating, or textile reinforced films, depending on how you look at it, are routinely developed at Aran Biomedical. This involves adding an ultra-thin layer of elastomeric material to the polymeric structure. Spray coating is typically used to develop these components, but on rare occasion a dip-coating can be used. The reasons for encapsulation can vary from creating an impermeable barrier to eliminating tissue adhesion.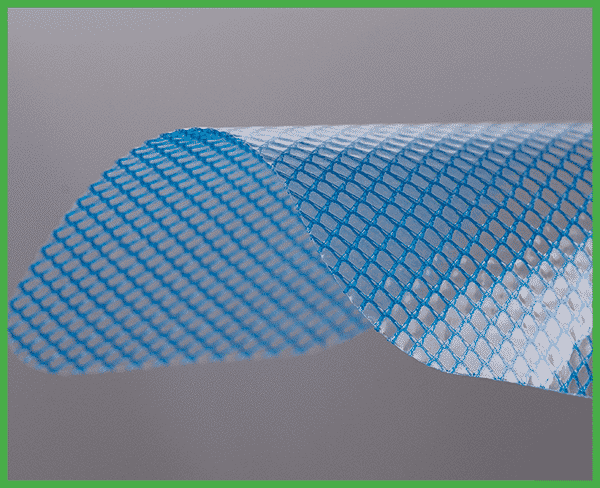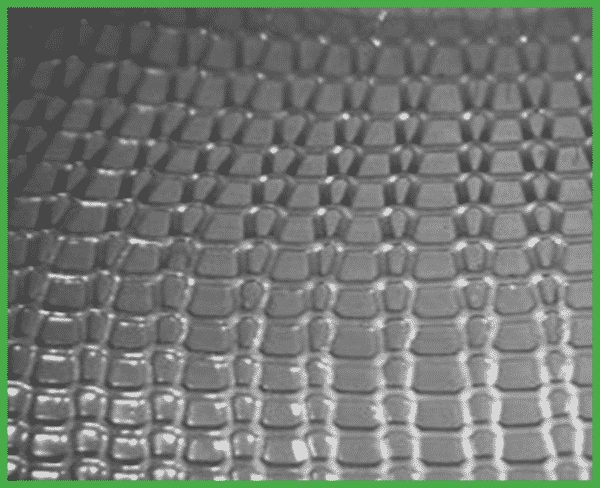 Indicator Printing
Our textile coating solutions also include high-definition indicator printing onto implantable structures, using medical grade implantable dye. These indicators can be used by physicians, to facilitate implant orientation and placement during surgery.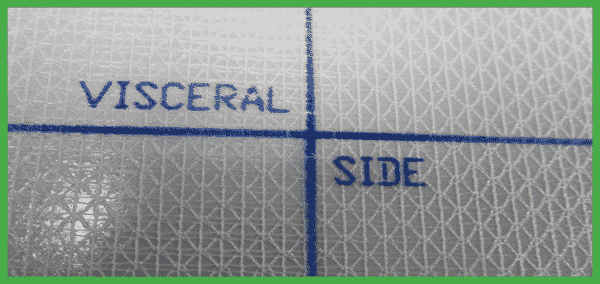 Coated Braids (Polymers or Wires)
Our advanced braiding capabilities is one of our key technology areas, and is complimented by our coating capabilities. Our ability to offer this composite solution under one roof has led to significant time line reductions for our existing customers. Given the effect a coating can have on the overall performance characteristics of a braid, we firmly believe that having both technologies under one roof leads to more efficient supply chain. Braids are often coated to create blood impermeable barriers and to eliminate tissue adhesion.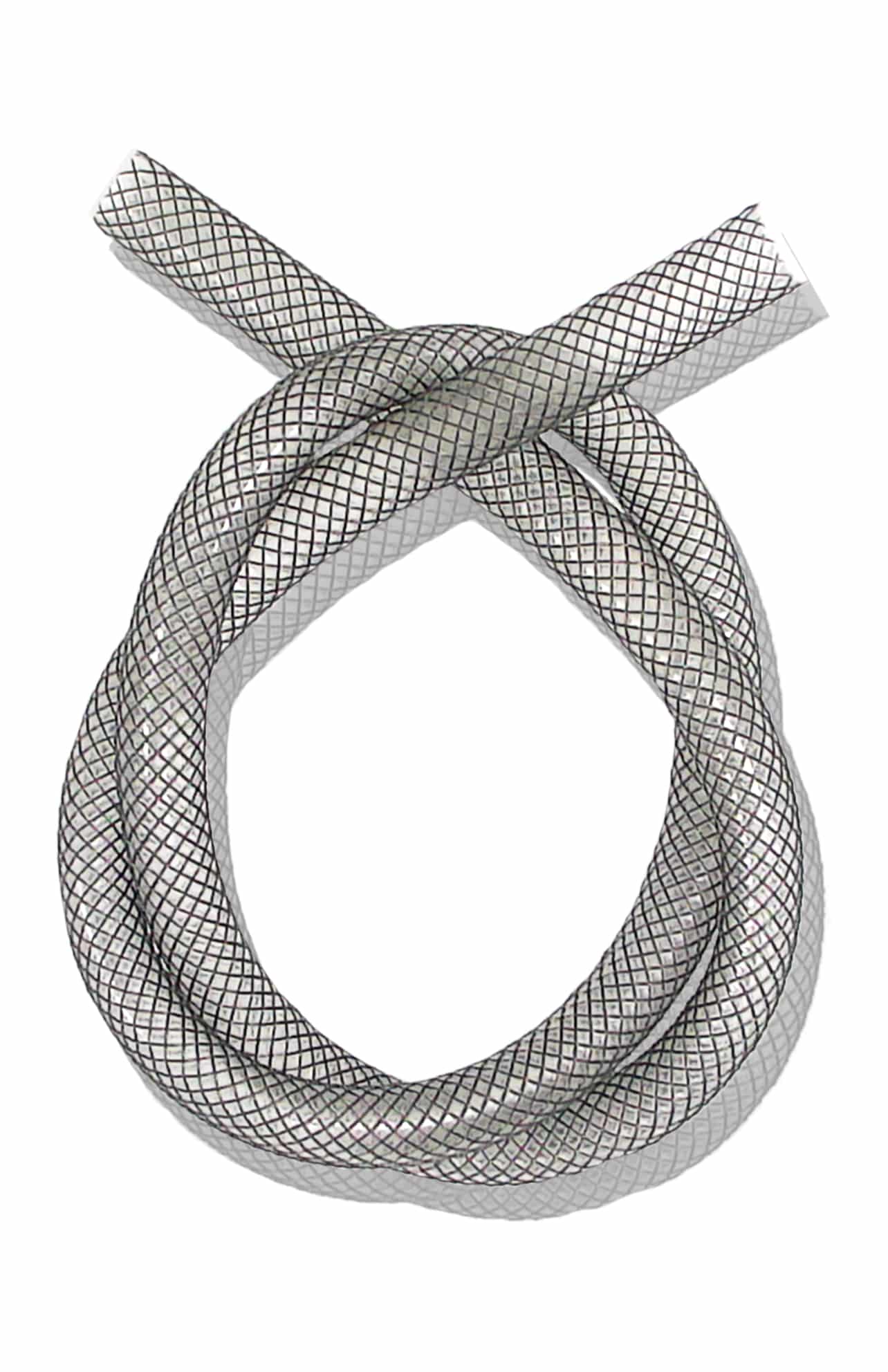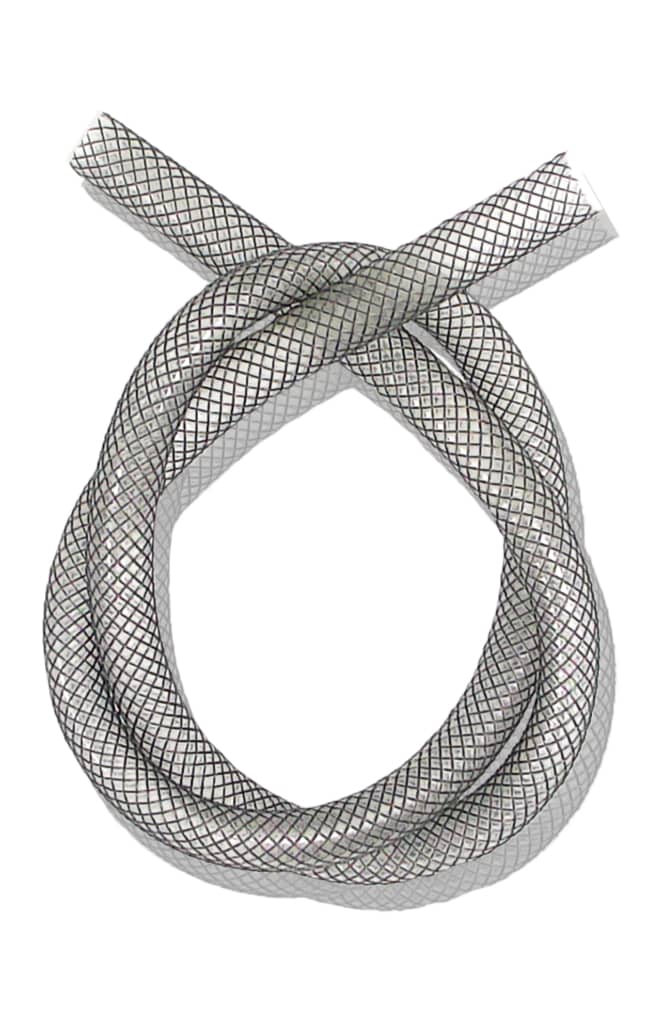 PTFE/ Textile Combinations
We also offer a combination of our encapsulation and medical textile technologies. Combining textiles and PTFE can be used for scaffold reinforcement or to create complex and anatomical shapes.