Knitted Implantable Textiles
When it comes to selecting a textile for your medical device, engineers can find the selection process quite daunting due to the vast array of implantable fabric designs available and the different performance attributes they offer. Below, Aran Biomedical provide a simple overview of knitted textiles.
Knitted implantable textiles are popular as a component in medical devices across multiple therapy areas. Knitted fabrics offer a significant design opportunity, because of the ability to customise, control and secure yarn placement.  As a result the mechanical performance of the output fabric can be precisely managed.
Knitted textiles can be produced in a flat, tubular or as three-dimensional structures and in comparison to other textile manufacturing options they offer several advantagess. Woven fabrics can be made flat, tubular and in a few other three-dimensional designs. However, as the fabric is unable to stretch, this limits the potential design options. Braiding is typically limited to tubular designs or shape formed tubular constructs and both woven and braided designs are susceptible to unravelling.
The desirable characteristics of a knit structures include:
High levels of controlled stretch in different directions
Extremely versatile design options
Managed pore structures
Shape-forming ability to underlying frames or anatomical requirements
Customisable performance & physical characteristics
High degree of tissue in-growth
Less prone to unravelling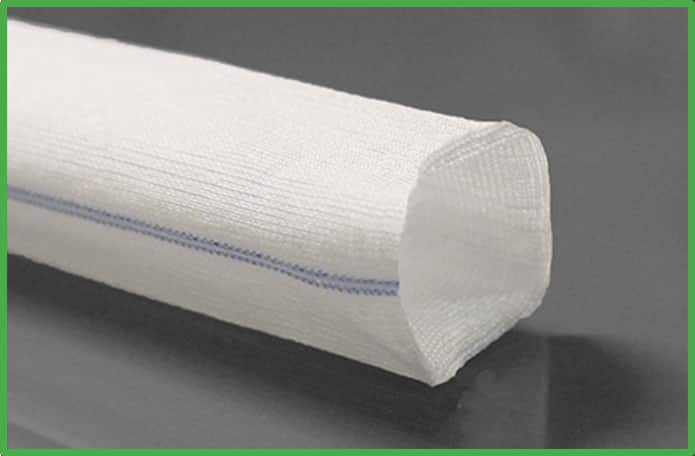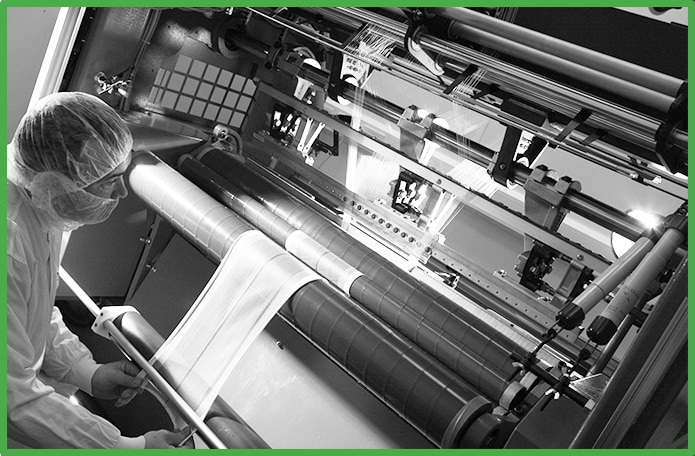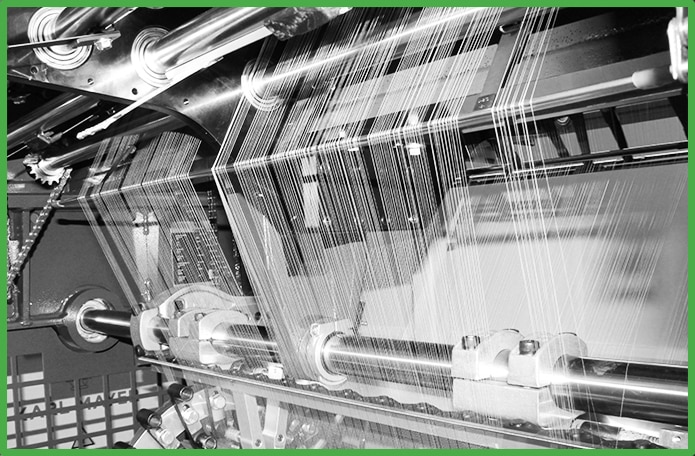 Warp Knit and Weft Knit Implantable Textiles
Knitting can be divided in to two formats, namely warp knit & weft knit implantable textiles. The images below show the difference in the constructs at a very high level. These are discussed in more detail below.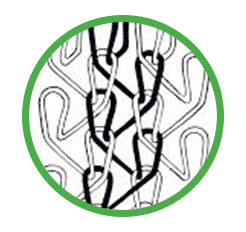 Warp Knit Pattern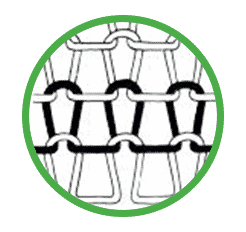 Weft Knit Pattern
Warp Knit Implantable Textiles
Warp knitting uses multiple individual yarns threaded into knitting equipment.  During manufacturing these are knotted to a defined knit pattern with a resultant pore structure. The knit pattern and pore structure can be adjusted along the length of the fabric, in tightly controlled manner to manage the resultant mechanical properties. Warp knitting offers the widest range of design options and once the fabric is heat set, the design remains stable.  Warp knit fabrics, due to their knotted design are less-prone to unravelling compared to weft-knitted implantable textiles.
Weft Knit
Weft knitting or circular knitting requires one or two input yarns.  The weft knit fabrics are composed of a series of interconnected loops, which are not locked in place, as a result these fabrics can unravel or 'ladder' if not managed correctly.  Nevertheless this type of knitted fabric enables the production of very low-profile implantable textiles, with unique radial and longitudinal stretch properties.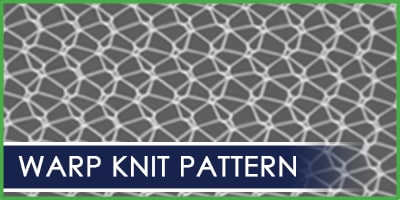 Warp Knit Characteristics:
High levels of pore customisation including shape & size
Ultra-thin textile structures
Large working widths
Creation of three-dimensional structures
Design versatility from very smooth, silk-like fabrics, to dense velours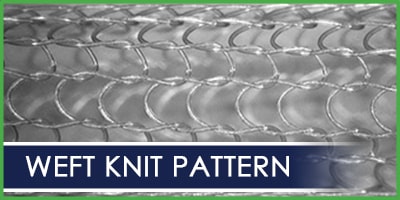 Weft Knit Characteristics:
High radial stretch properties
Seamless tubular implantable textiles
Medical Device Textile Applications
Potential Applications of Knitting in Medical Devices:
– Occlusion Devices
– Cardiovascular Grafts
– Heart Valve Skirts
– Embolic Protection Devices
– Flat Mesh
– Containment Mesh
– Implant Covers
– Annuloplasty Rings