Implantable Device Solutions
Aran Biomedical offers a suite of capabilities for developing implantable medical devices, such as embolic protection, occlusion or retrieval devices.
From concept design and development through to the production transfer of approved medical devices, we are committed to providing an unparalleled degree of service. Dedicated consultation, project management, and technical resources are provided throughout to ensure clients' expectations are surpassed in taking quality products to market. Our technologies enable you to supply next generation products to clinicians and their patients.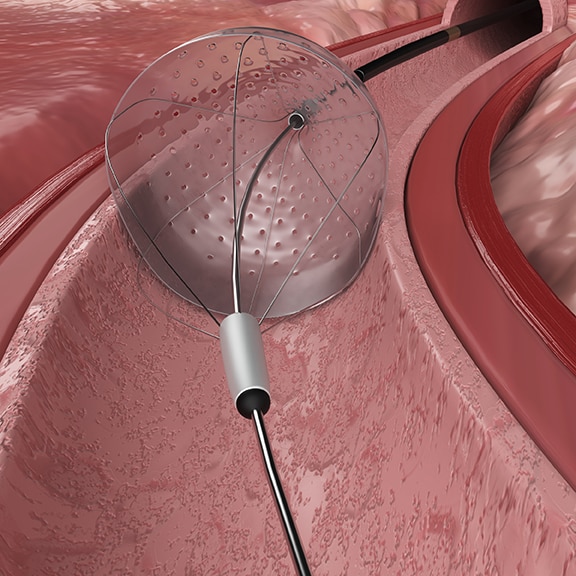 Nitinol Braiding
Components can be braided using anything from 3 up to 96 ends, with versatile, advanced capabilities, for features such as bifurcations or transitions from round, into tubular, into flat braids.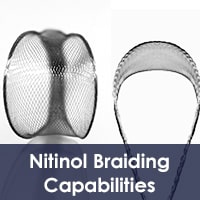 High Precision Coating Capabilities
Elastomeric membranes can be applied to laser cut or wire formed frames with thicknesses from as little as 5µm (0.0002")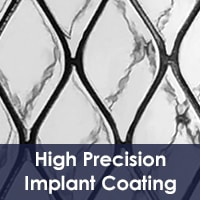 Laser Machining Porous Membranes
Aran Biomedical can laser machine membranes to create pores as small as 20µm (<0.001") with a minimal melt affected zone, negating the risk of smaller emboli passing through the pores.