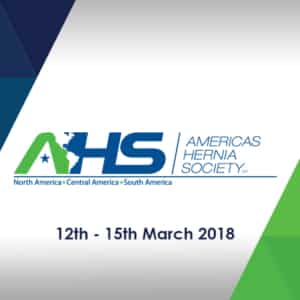 Aran Biomedical are attending the American Hernia Congress 2018, taking place from 12th – 15th of March, in Miami, Florida.
The conference is hosted by the American Hernia Society and is dedicated to showcasing the latest developments in the general surgery and hernia repair markets.
Representatives from Aran Biomedical will be attending to meet industry representatives and discuss the company's solutions for developing implantable surgical devices.  Aran Biomedical's device expertise and platform product solutions allow companies to develop a complete portfolio of hernia repair products. This includes Mi-Mesh, a condensed flat-sheet mesh tailored to minimally invasive hernia repair,  as well as composite and resorbable mesh solutions.
Aran Biomedical offers an end-to-end product development service, from design input at concept phase to the supply of finished and packaged commercial products.
To schedule a meeting at the show, please contact info@aranbiomedical.com